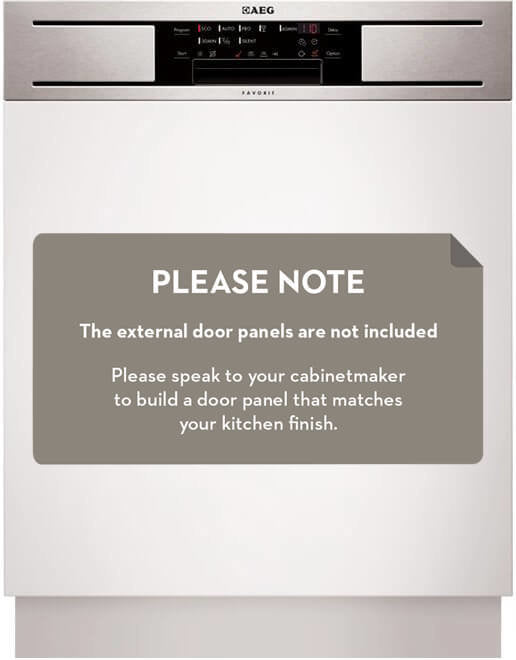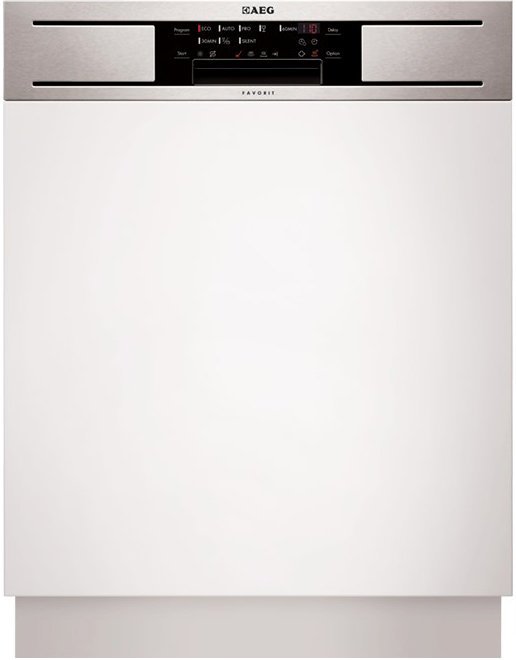 AEG 60CM Semi Integrated Dishwasher
SKU: F88722IM0P
With 8 programs, inverter motor, SoftGrip, extra tall XXL tub and ProClean satellite spray arm to deliver superior glass care
Superior glass care
The glass program in combination with SoftGrip and SoftSpikes protects all glassware from scratches and breakages, leaving them sparkling clean.
A perfect wash
The ProClean™ powerful, double rotating satellite spray arm and 5 spray levels ensure maximum water coverage over your entire load for a perfect wash result.
ProZone adapts to each item
Ideal for washing mixed loads in one go where you can load the lower basket with heavily soiled pots and pans, and place delicate glassware in the top basket.
Auto program with Sensorlogic
This advanced function uses multiple sensors to measure the size and soil level of dishes to give the best possible wash performance whilst optimising time, water and electricity consumption.
Extra tall tub for large items
With the XXL tall tub, there is an extra 4cm of internal height to load larger and unconventional shaped items.
Features
14 place setting
SoftGrip – The SoftGrip clamps hold all stem glasses and protecting them from tilting or getting damaged.
TimeSaver – To decrease selected wash program duration by approximately 50%, without sacrificing the wash result.
XtraDry
Extra silent program
Quick 30 minutes 60oC program
FlexiLift basket – Adjusting the upper basket position is easy, even when fully loaded.
Extra Hygiene
Inverter motor
Aqua Control
AutoOff
Exterior
Door finish your cabinetry
Counter-balance door Yes
Side colour grey
Plinth colour (kickboard) no plinth supplied
Upper basket
Upper basket features height adjustable on full load,soft spikes for tall glass,SoftGrip,Foldable glass rack
Foldable cup shelves 4
Foldable Racks 2
Lower Basket
Lower Basket Features cutlery basket,SoftGrip
Foldable Racks 6
Foldable cup shelves 2
Hoses
Inlet hose length 150
Drain hose length 150
Extension hose spare part
AEG 60CM Semi Integrated Dishwasher