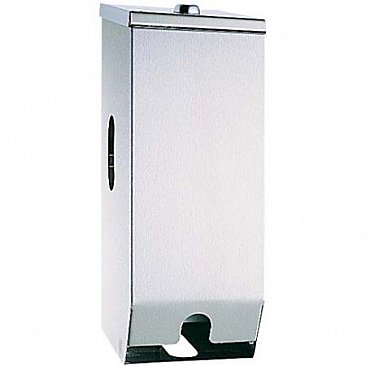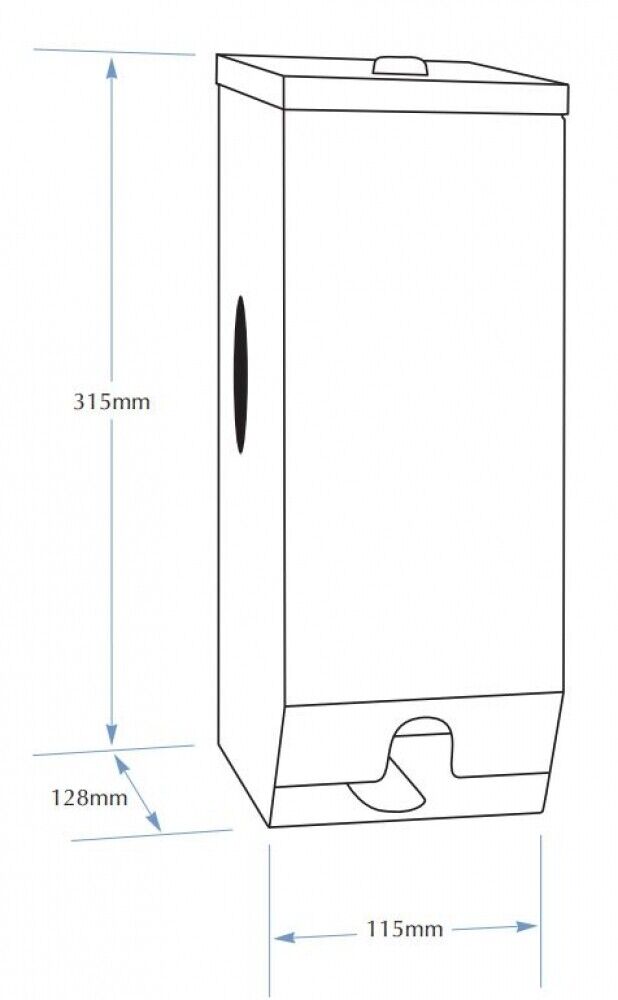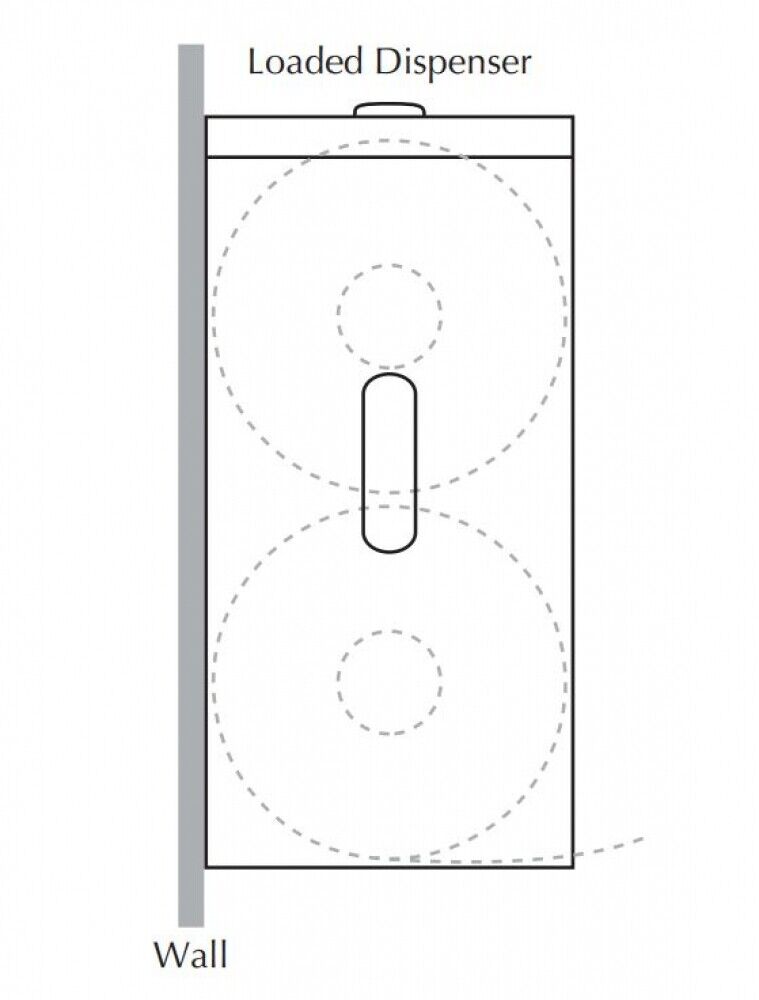 Bradley Surface Mounted Toilet Tissue Dispenser
SKU: 5442
CONSTRUCTION:
Fabricated of type 304 (18-8), 22 gauge stainless steel with exposed surfaces in architectural satin finish and tumbler lock keyed as other Bradley units. Welded construction with burr-free edges.
CAPACITY:
Holds two standard core toilet tissue rolls through 127mm in diameter. (Bradley Model 4004 x 2 Ply and Bradley Model 4008 x 1 Ply)
OPERATION:
Cabinet holds two rolls of 114.5mm x 127mm standard core toilet tissue, one above the other. When first roll is used-up, fresh roll is pulled down by using side openings. Empty core pulls through base.
INSTALLATION:
Secure to wall with mounting screws (included) at holes provided.
GUIDE SPECIFICATION:
Surface mounted dual roll toilet tissue dispenser shall be heavy gauge satin finish stainless steel and hold two standard core toilet tissue rolls.
Bradley Surface Mounted Toilet Tissue Dispenser