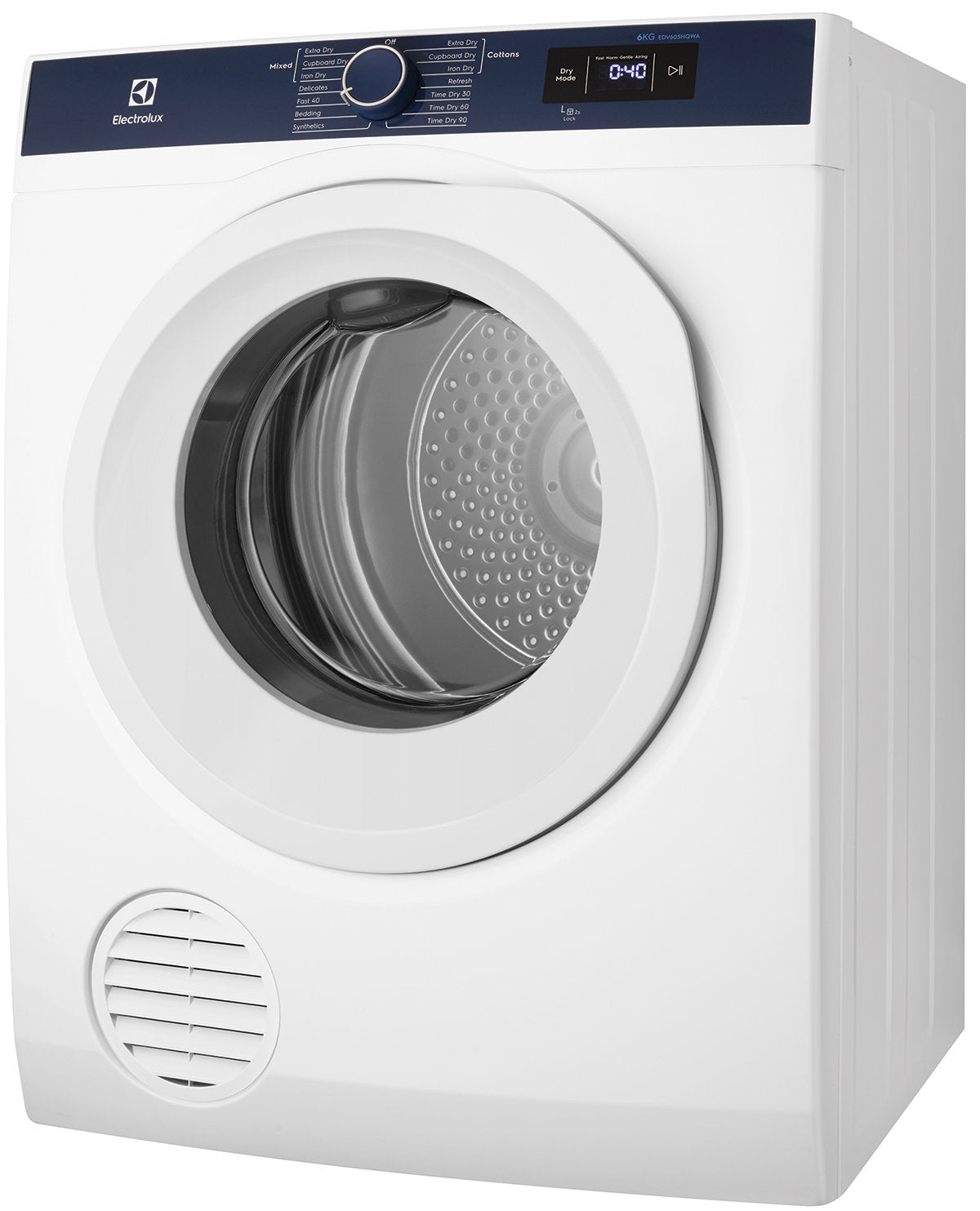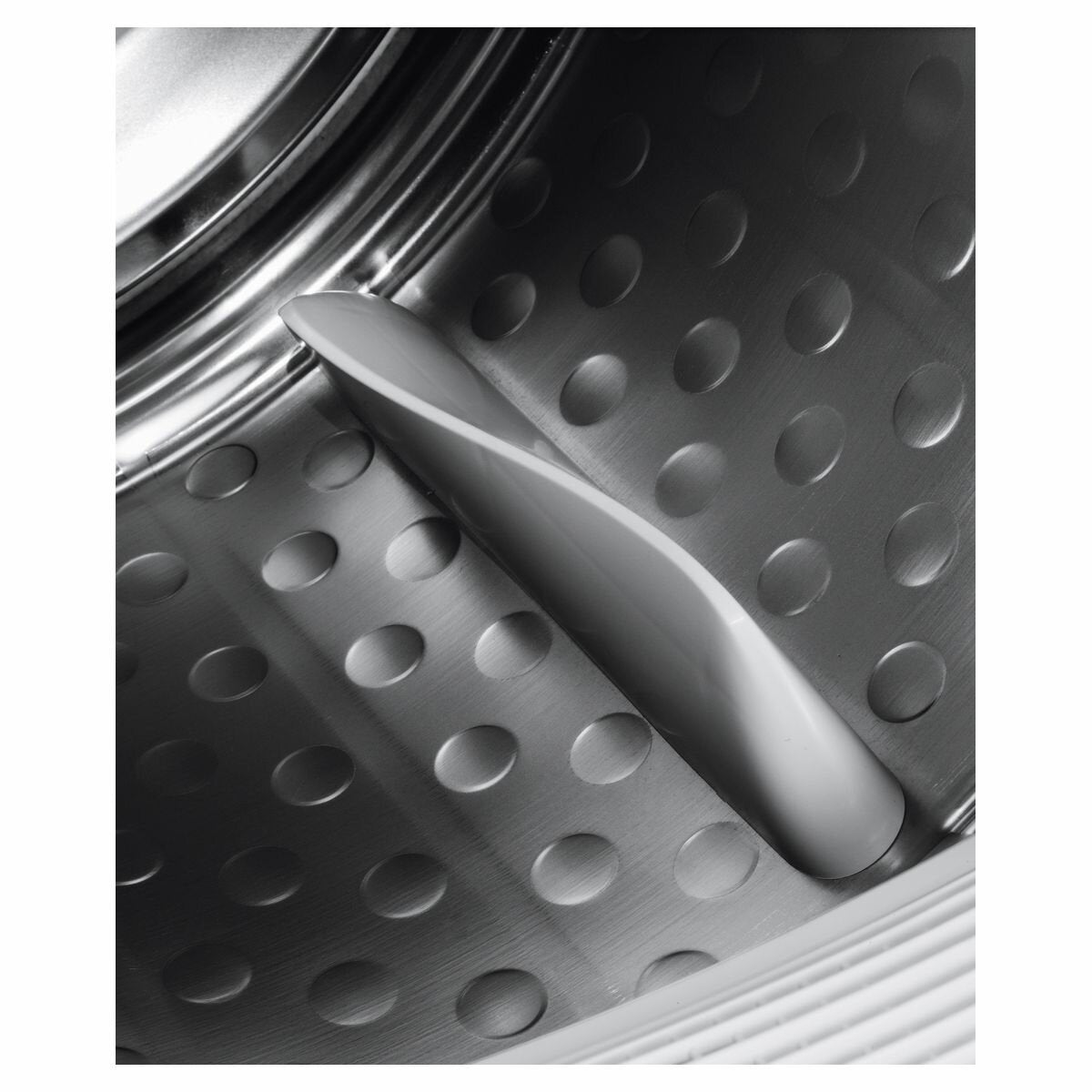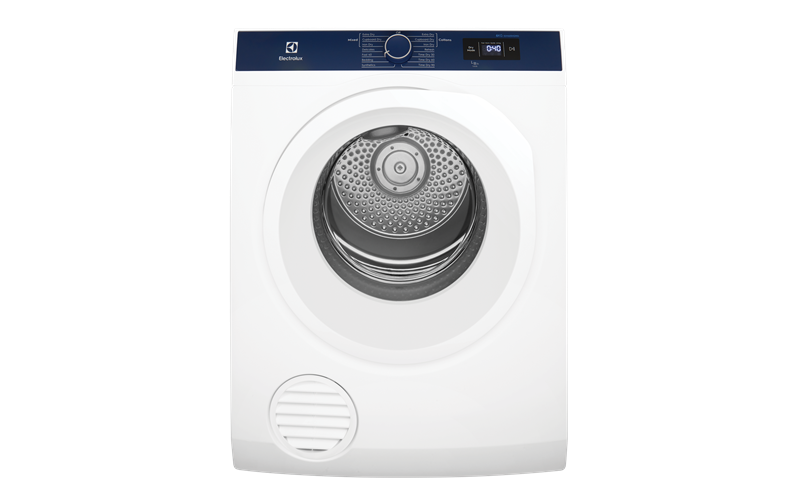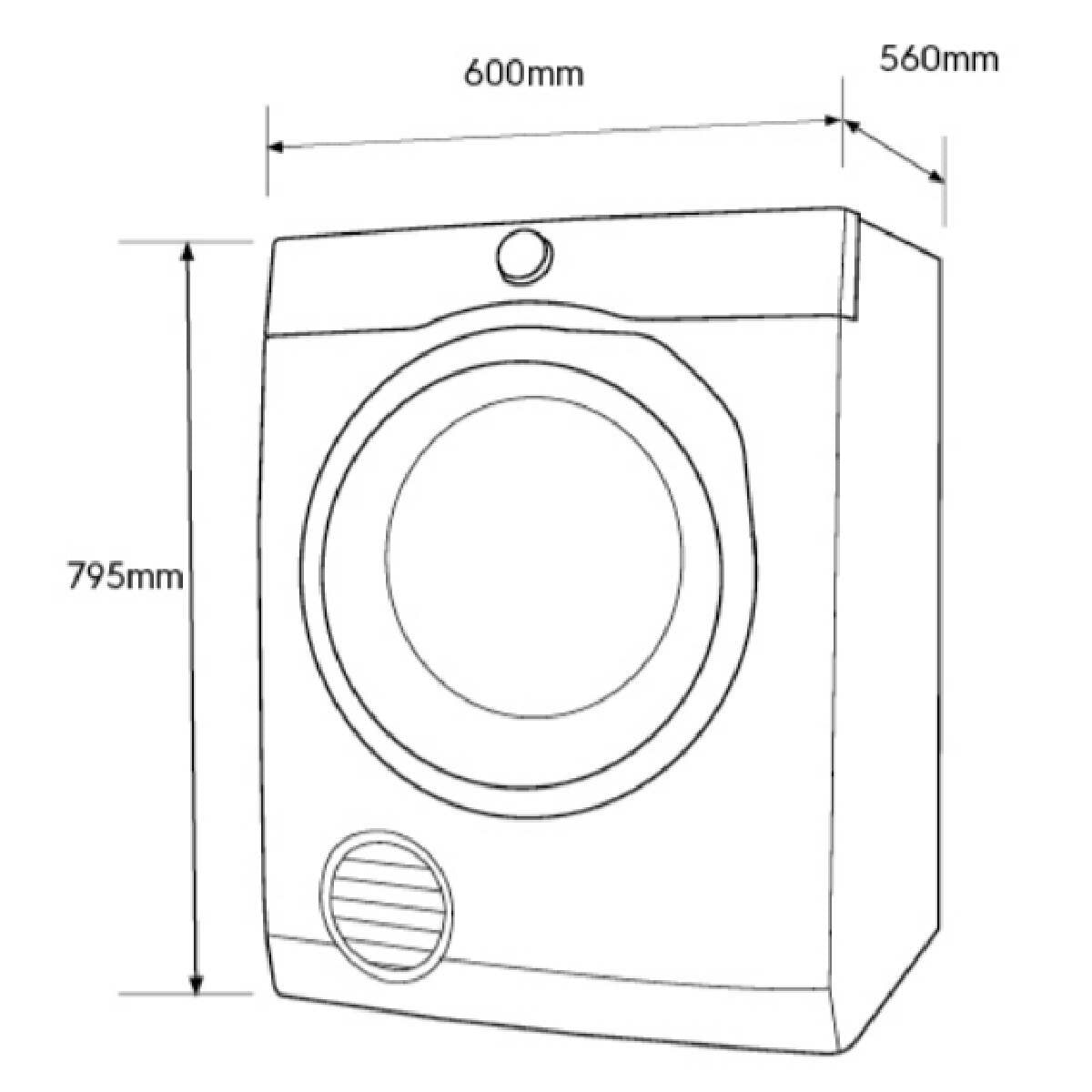 Electrolux 6kg Vented Dryer
Features:
SKU: EDV605HQWA
This is the 6kg vented dryer from Electrolux, a great machine which produces exceptional drying results for small to medium-sized households. With its large central dial and display screen you'll be easily able to select one of the 14 different drying programs and adjust temperature, pause your cycle, and monitor the timed progress. And for wall mounting, it's as simple as reversing this control panel for a more accessible display option.

With a reverse tumble action, this stainless steel drum helps to spread clothing out, reducing tangling and bunching so that they can dry more evenly and quicker, with fewer creases too. This vented dryer has SensorDry technology which means it has the ability to sense moisture levels inside the drum, switching off the cycle when clothes are dry, helping to prevent over-drying and excess energy use. The delay start option is handy for planning cycles in advance so that your clothes can be dry and cupboard-ready when you get home or wake up saving you time and energy. Electrolux backs this vented dryer with a two-year manufacturers warranty on parts and labour for added peace of mind.
Reverse Tumble
By periodically reversing the direction in which the drum spins during the cycle, tangling and wrinkles are reduced and even drying is achieved.
Sensor Drying
Sensor drying saves time and energy by monitoring the temperature and moisture level to ensure garments are dried to the desired setting.
Less wrinkles for your convenience
The anti-crease mode, which adds a short amount of time at the end of your drying program to shake the clothes and reduce creasing, minimises the need for any ironing- that's a must for all those work and school shirts!
Fast 40 program
If you have a small load that needs to be dried quickly such as uniform for work, or your favourite shirt for an event, you can use the handy Fast 40 program and your load will be dry in 40 minutes.
Electrolux 6kg Vented Dryer