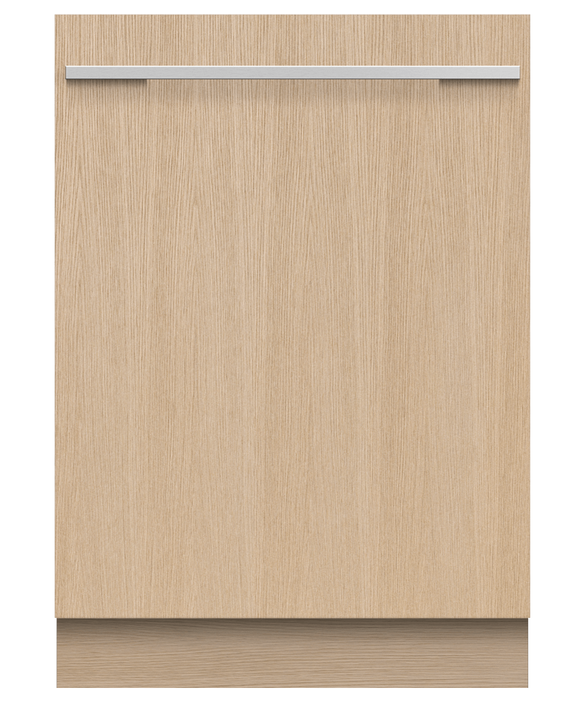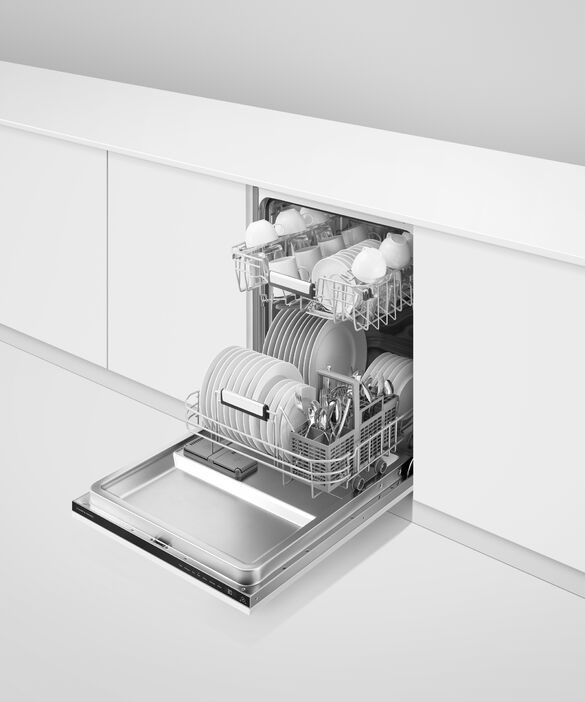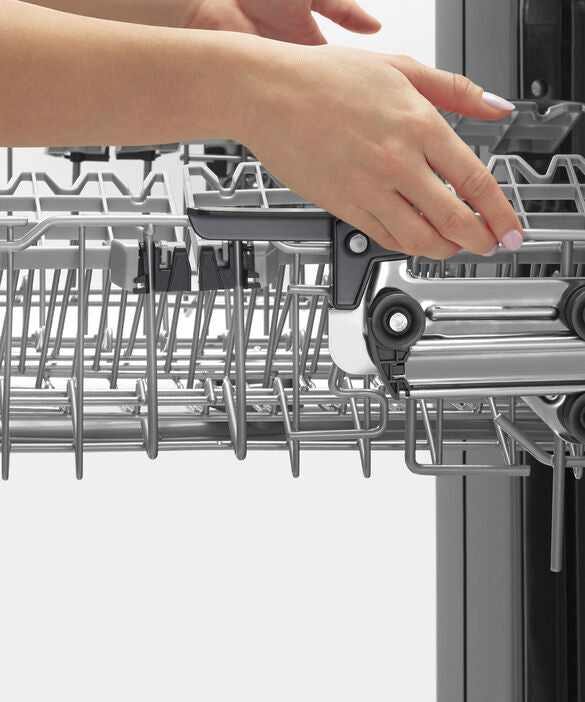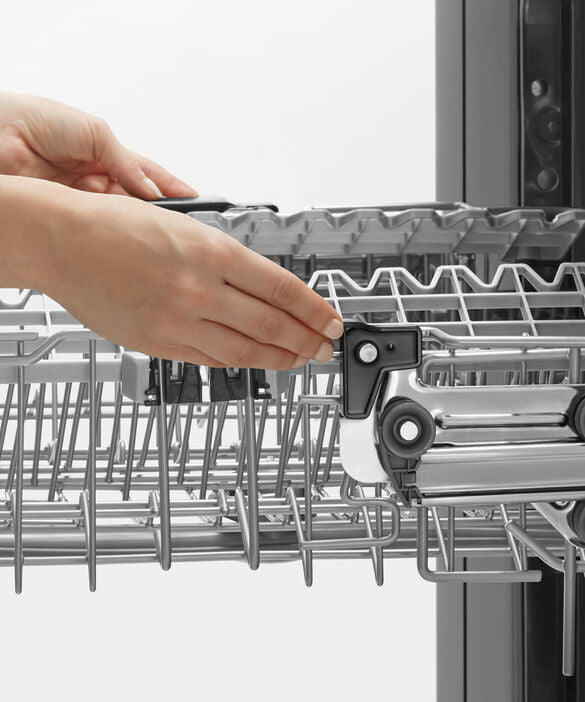 Fisher & Paykel Integrated Dishwasher
INQUIRE WITHIN FOR DISCOUNTS

Features:
SKU: DW60U2I1
Seamless integration
Customise your dishwasher with a panel and handle that matches your cabinetry for a seamless finish in your kitchen.
Quick, Sanitise and Extra Dry options
The Quick wash modifier results in a faster clean, while maintaining wash performance. The Sanitise option provides extra protection killing 99.9% of bacteria in the final rinse. The Extra Dry setting is perfect for plastic dishes.
Quiet performer
Running at a very low decibel rating, this dishwasher does its job without making a fuss. The combination of clever technology and simple mechanics means greater reliability and superior wash performance.
A quality wash
The 3 stage filtration system delivers a superior clean. Cup racks, wine glass supports and utensil tray allow safe and easy cleaning of everyday items. A rinse aid indicator reminds you to top up for squeaky-clean dishes.
Flexible wash options
With 7 wash programs and Quick, Sanitise and Extra Dry modifiers this dishwasher provides a cycle for every occasion including Auto, which automatically senses the optimal cycle for your dishes.
Fisher & Paykel Integrated Dishwasher